At Frieden, designers, goldsmiths and stone setters work hand in hand under one roof; be it designing new collections or creating one-of-a-kind pieces according to a customers' requests. They work in an inspiring atmosphere, where tradition meets modern times and where Frieden's long history is felt and visible.
For more than 100 years, Friedens' workshops have been located in Thun, the gateway to the Bernese Oberland, beneath the medieval castle in the picturesque old town. Hardly anyone would be able to guess what is hiding behind the narrow front of the house in the old part of Thun: over the years, the former living rooms have been transformed into workshops and offices. Next to the goldsmiths' workbenches are rooms for polishing, sandblasting and engraving as well as the latest techniques such as laser equipment, CAD and a 3D-printer. More offices and, last but not least, the gemmological lab are located in rented rooms in the adjoining house.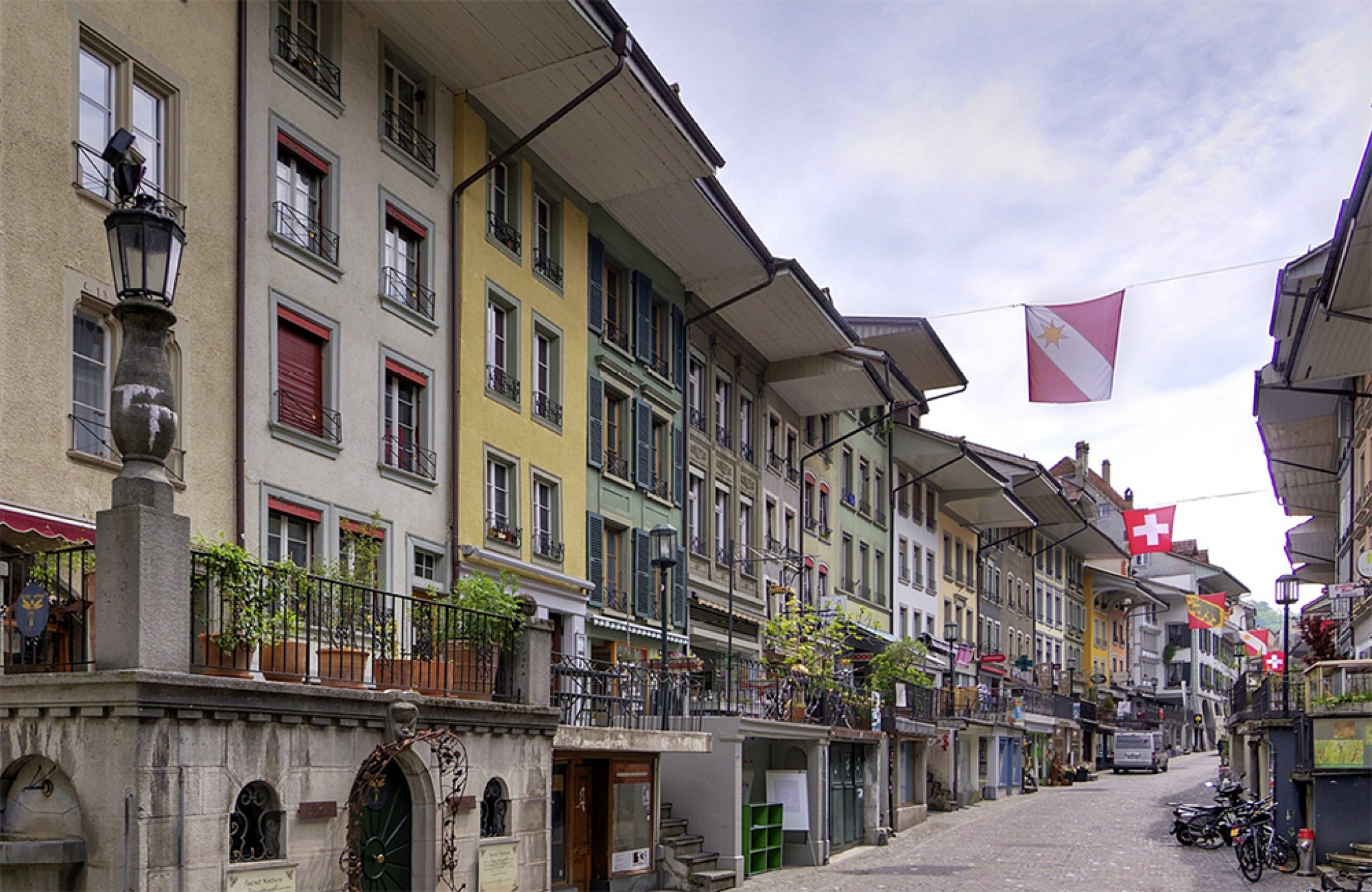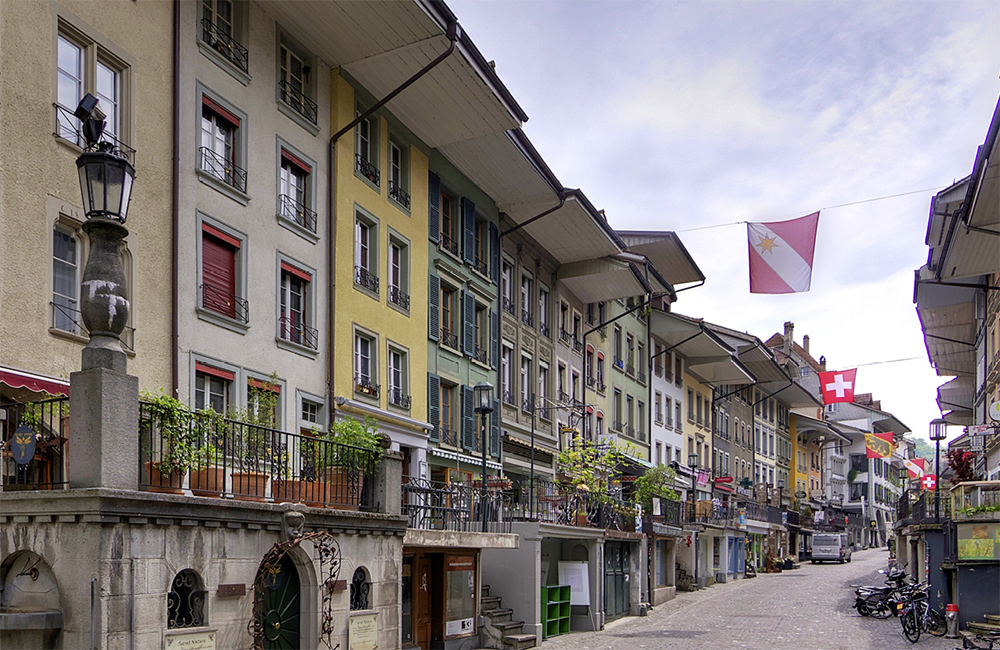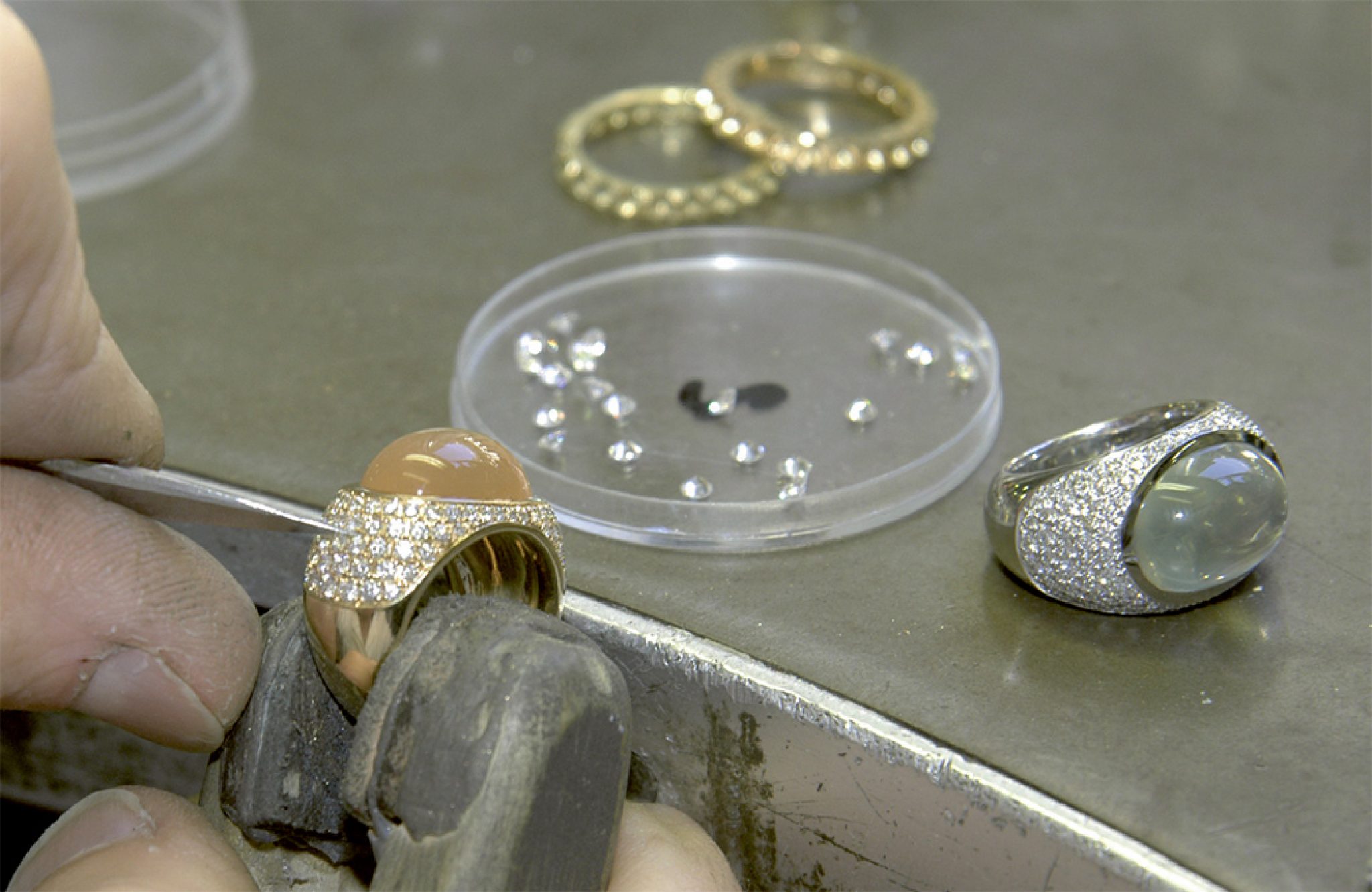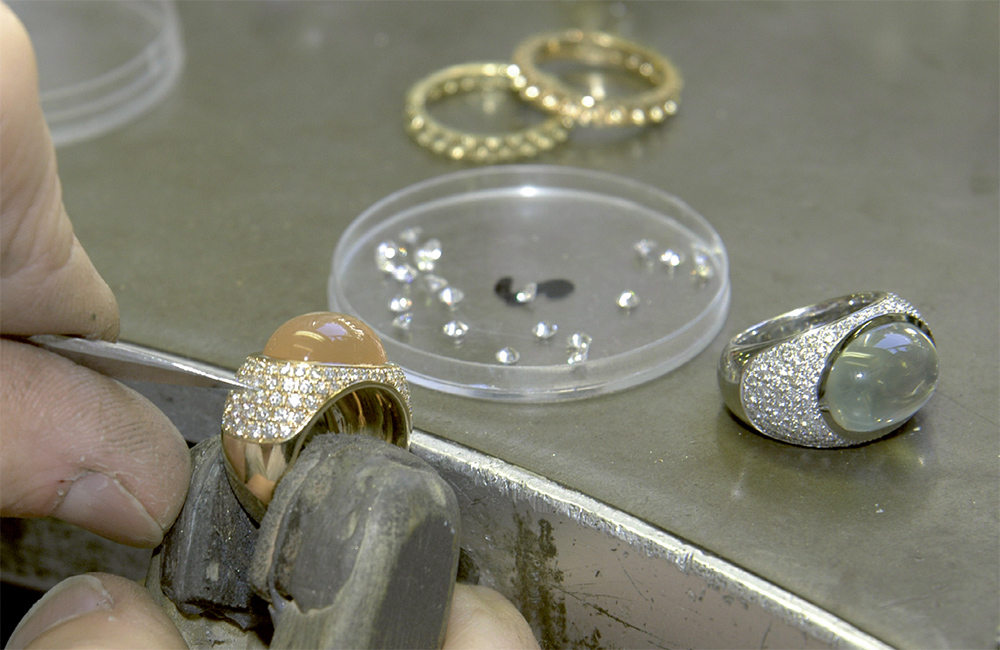 To create a fine piece of jewellery, designers and goldsmiths must have imagination, flair and technical knowhow. However, technique alone is not the key to success: how do you create the feeling of complete harmony out of several precious components? How do you provide jewellery with a recognizable identity and create emotions? Combining art, craftsmanship and exceptional materials has always been an inspiring challenge for Frieden Manufacturing Jewellers.
Creativity and innovation have served as the basis for the extraordinary designs of all generations of the Frieden family. The secret to the Frieden family's success lies in its ability to evoke its roots, respect the tradition of the craft and move with the times. The goldsmiths are masters of their trade and they have a fine feeling for forms and colours. Providing their collections with an unmistakable identity and inspiring emotion is a great challenge. The attraction lies in the fine details that distinguish every piece of jewellery. Each creation undergoes many steps before the result satisfies the high expectations of the designers and crafters, just as they should satisfy the high demands of an exclusive clientele.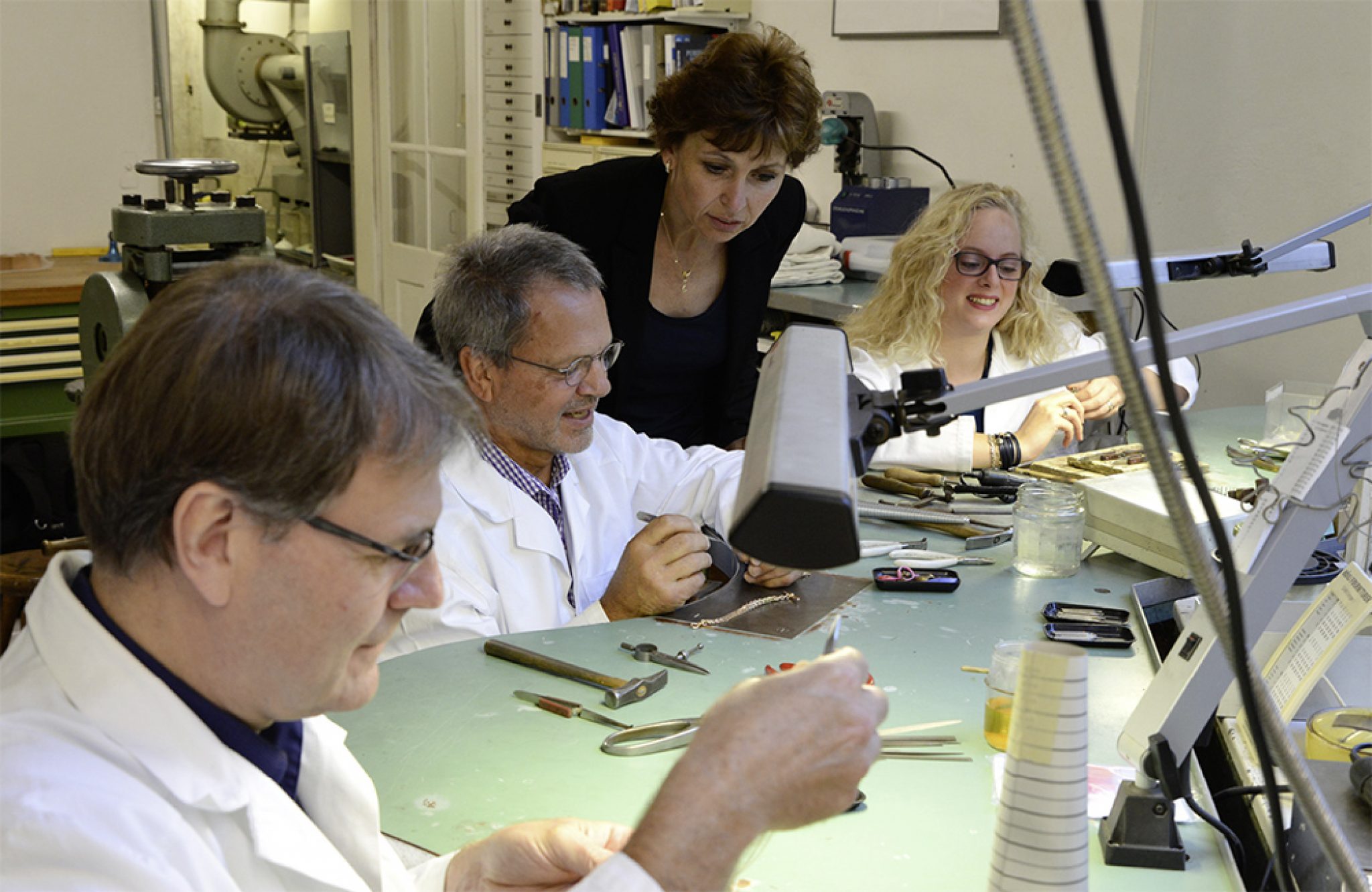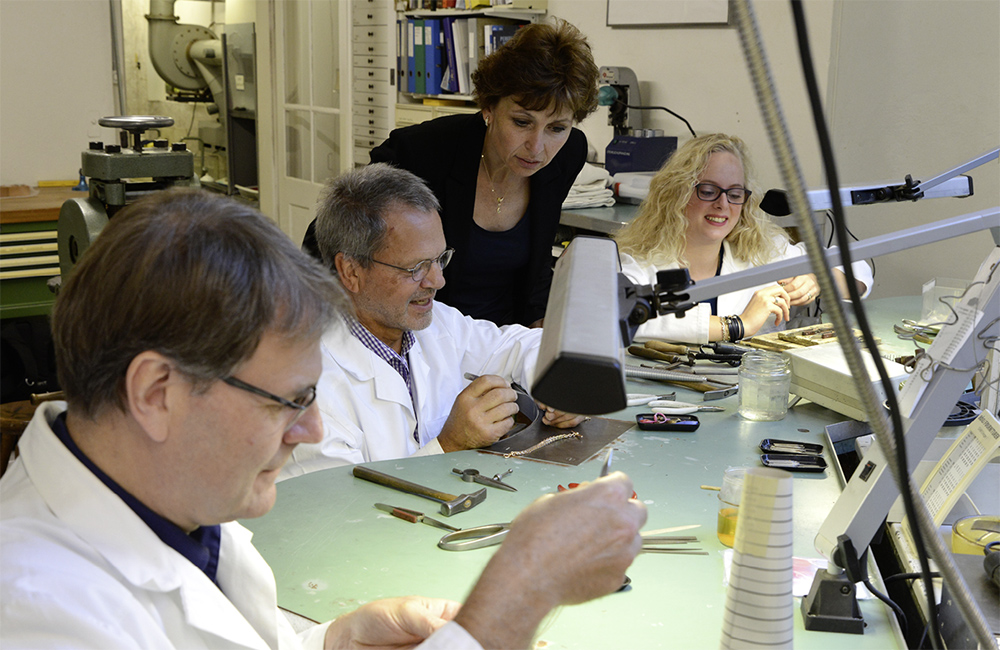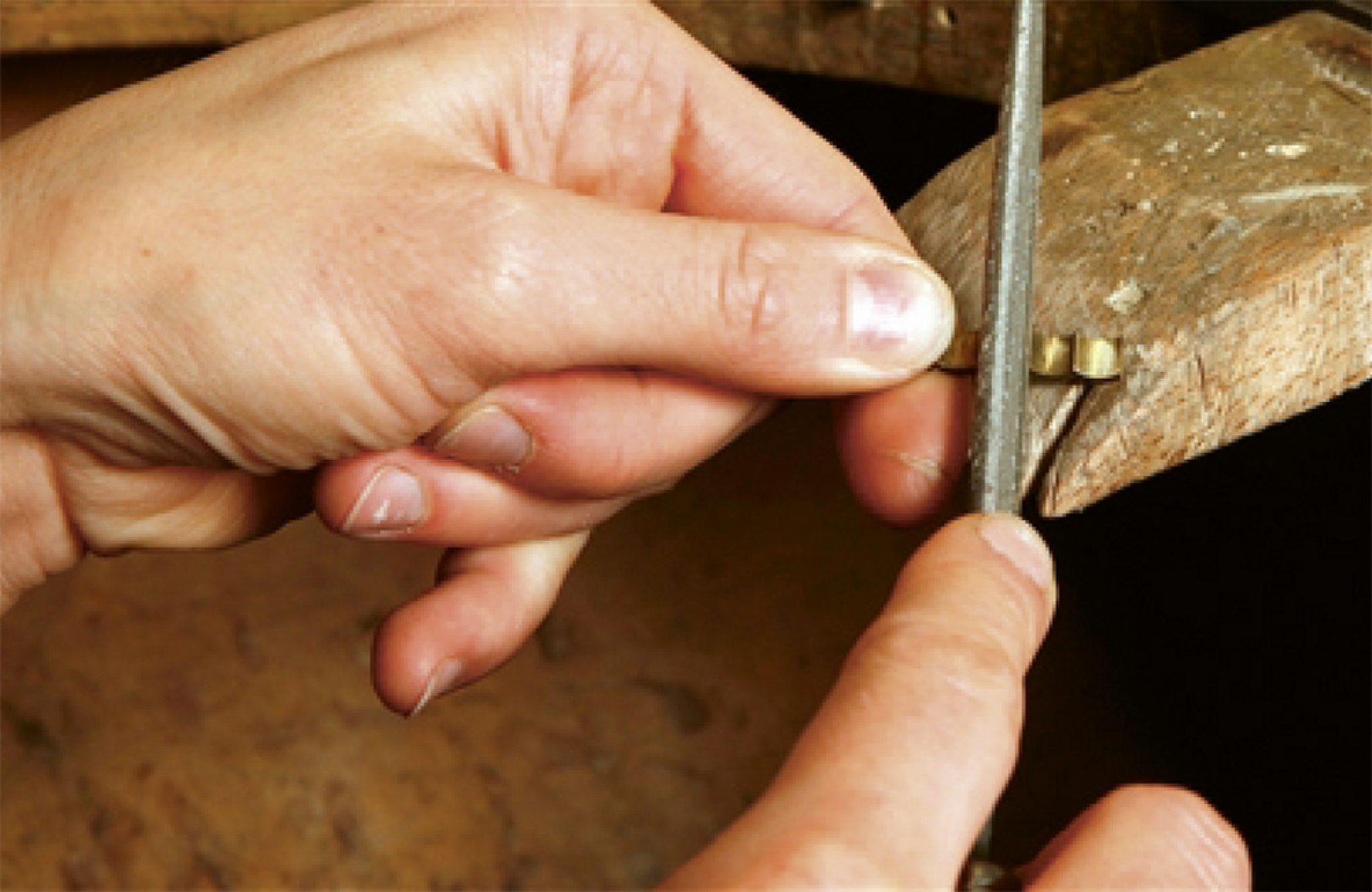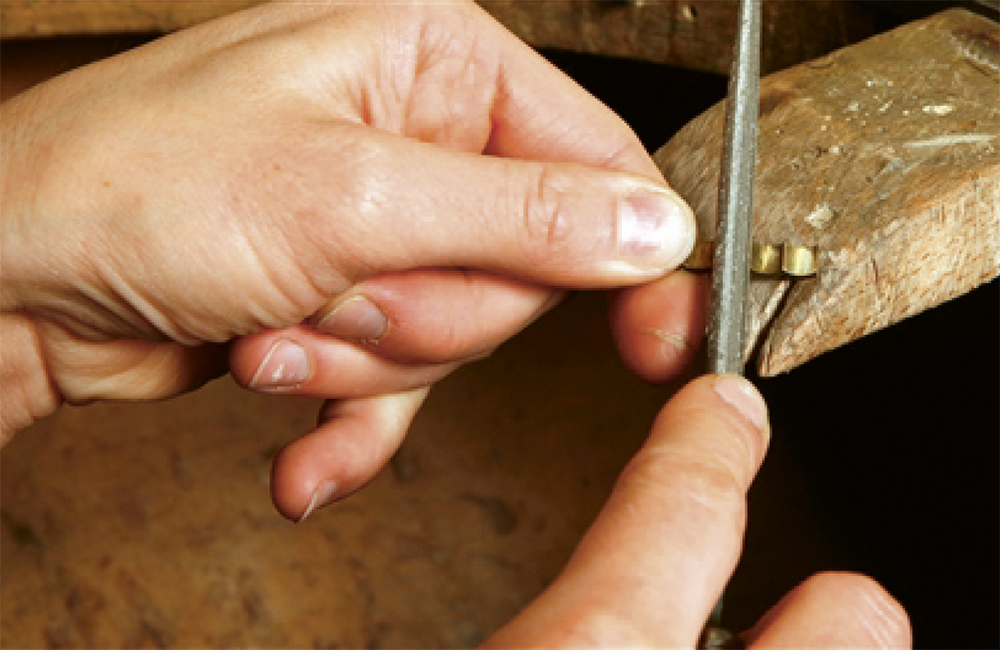 Committed to the next generation
The promotion of young talents was, and still is, an important concern for the owners of Frieden jewellery manufacturing. Over decades, countless young professionals have been trained as qualified goldsmiths and encouraged in their further development – no wonder some of them have remained loyal to the company for many years. Recently, one of our apprentices won first prize in the category of 'concept and design' at the Swiss Goldsmith Championships.
The company owners also personally and continuously engage as teachers and examination experts at the universities of applied sciences.