Originating as folk-art, Frieden manufacturing jewellers was founded in 1898, the year Emil Frieden opened a modest workshop in the Emmental. He produced fine hand-crafted silver jewellery for traditional folk costumes and the Frieden company's reputation quickly spread to other regions in Switzerland. As a result, it became necessary to extend the premises, and the workshops were moved to Thun in 1908.
In 1898, Thomas Frieden's grandfather, Emil Frieden, founded a workshop for traditional silver jewellery in the rural Emmental. At that time, women in the countryside wore traditional costumes with each region having its own variation. Apart from the everyday costume, there was always a Sunday costume that was especially richly decorated with filigree silver jewellery. Thanks to the high quality of the filigree technique and the artistically sophisticated floral motifs of the silver jewellery, Emil Frieden's workshop quickly enjoyed an excellent reputation throughout Switzerland.
More than 100 years later, the same floral motifs inspired Frieden's designers and goldsmiths to develop the exclusive collection, 'Thomas Frieden', a line that combines the different cuts and the natural colours of diamonds for the first time.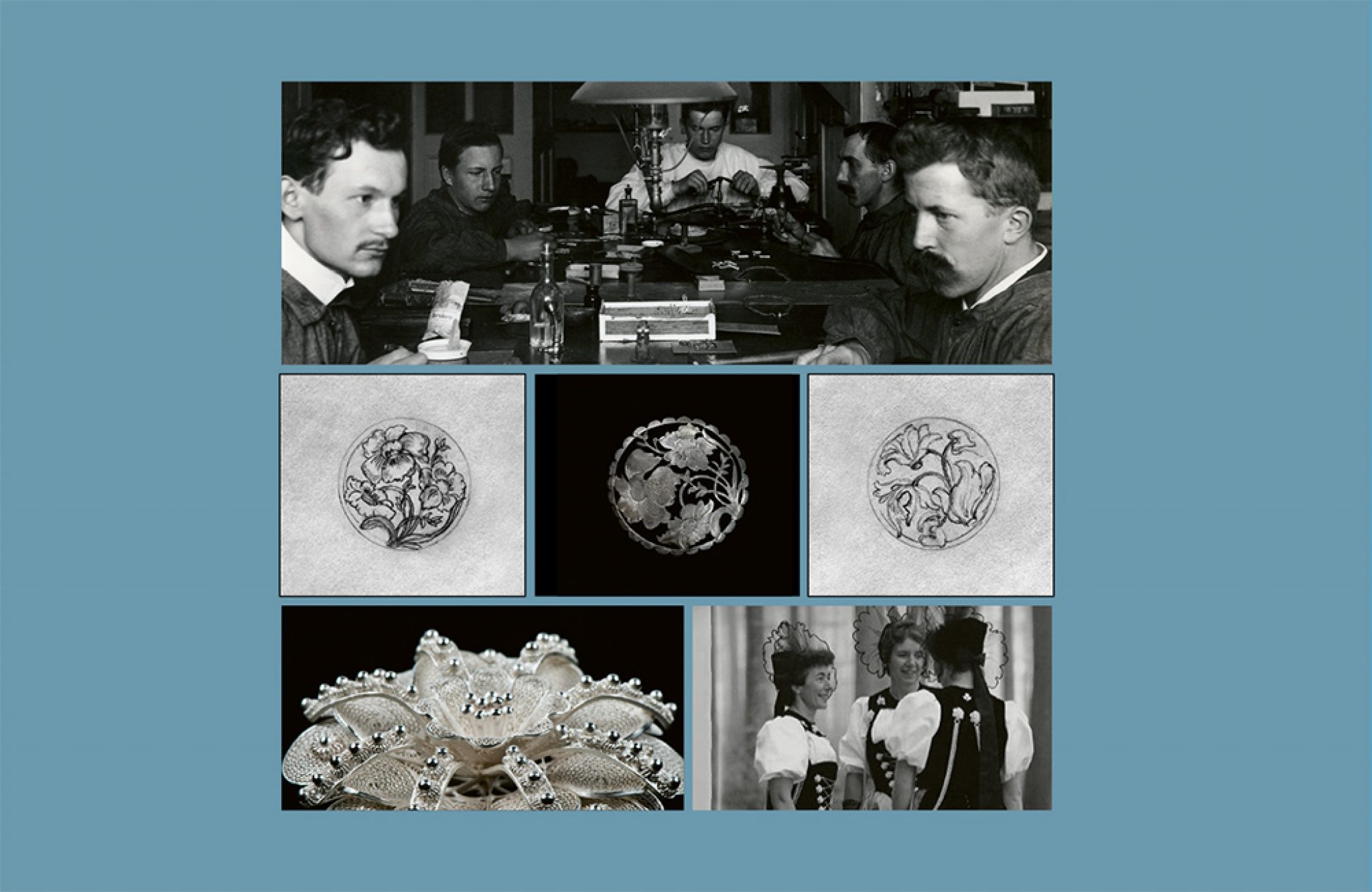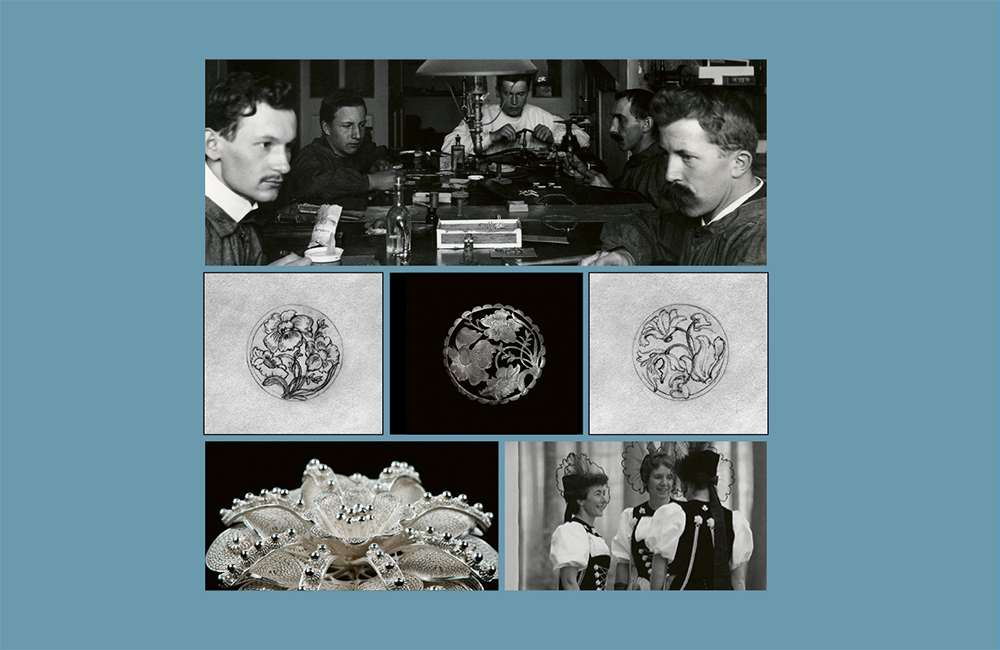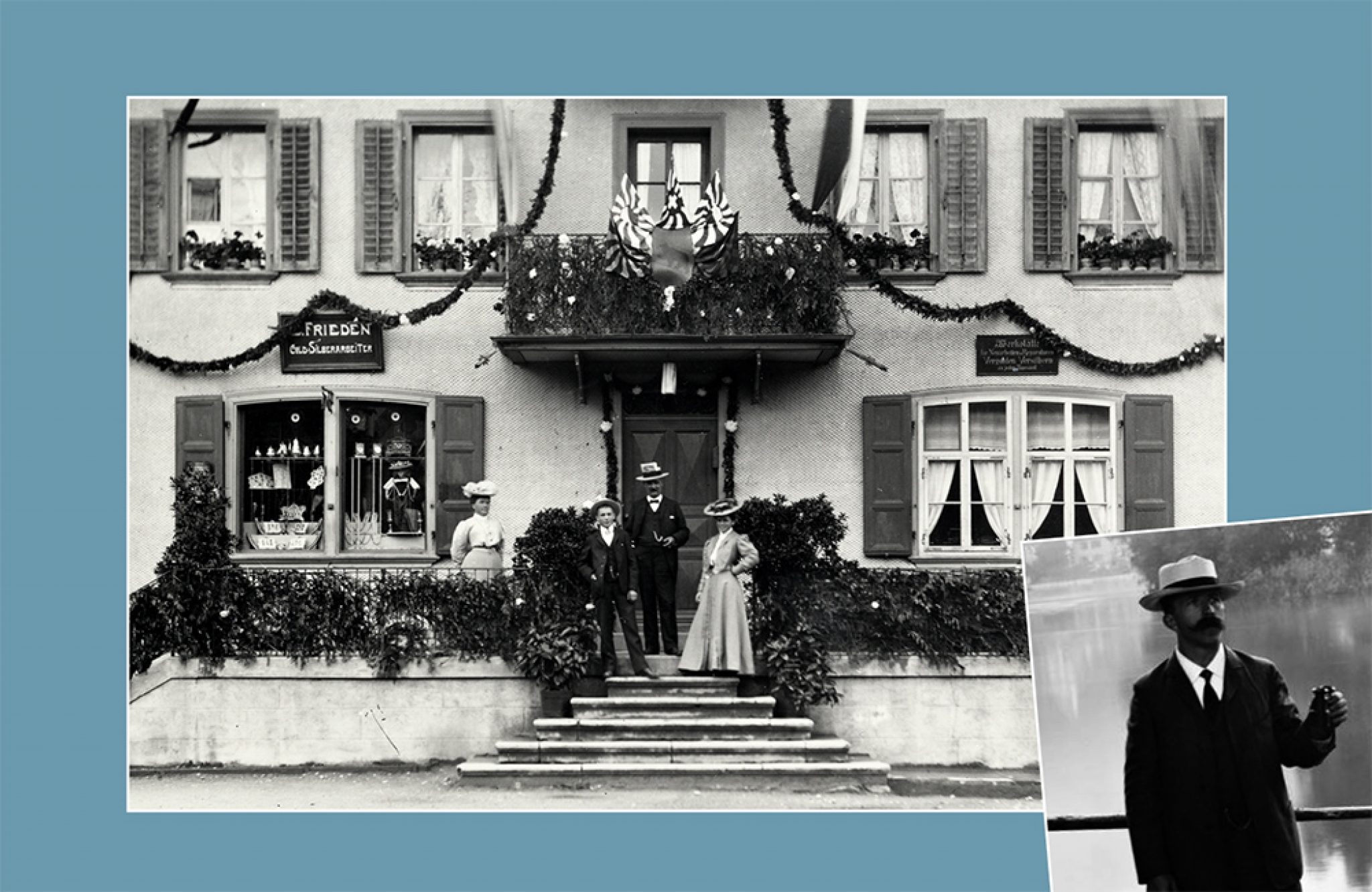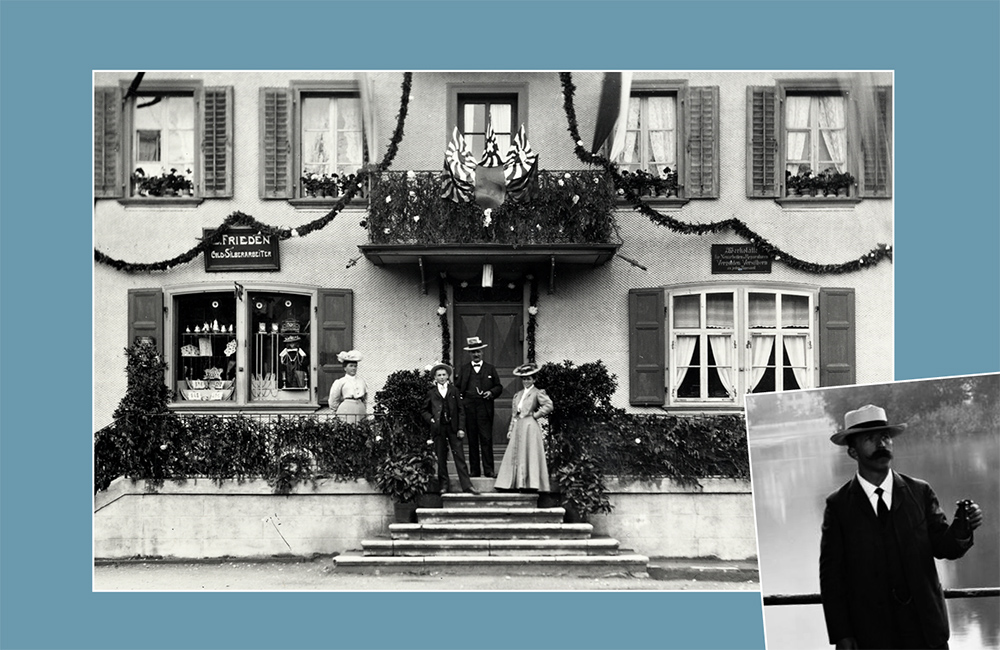 In 1907, Emil Frieden moved the company from Langnau to Thun to larger premises where he successfully sold 'real Swiss filigree work' to tourists. One year later, he bought the house in Hauptgasse 37, a house that had a more than 500-year old foundation. The Hauptgasse is famous for its elevated sidewalks with shops for daily needs and basements that were used as stables for livestock in the 19th century.
During this time, Emil Frieden chose the magpie as Frieden's trademark. Swiss precious-metal-laws require all manufacturers to mark their jewellery with a logo to guarantee the gold content. Since then, Friedens's magpie has also guaranteed the quality of coloured stones and cultured pearls and is therefore inseparably connected with Frieden.
In 1996, the company was incorporated under the name of FRIEDEN Ltd Creative Design, integrating all activities under the roof of the old town house at Hauptgasse 37.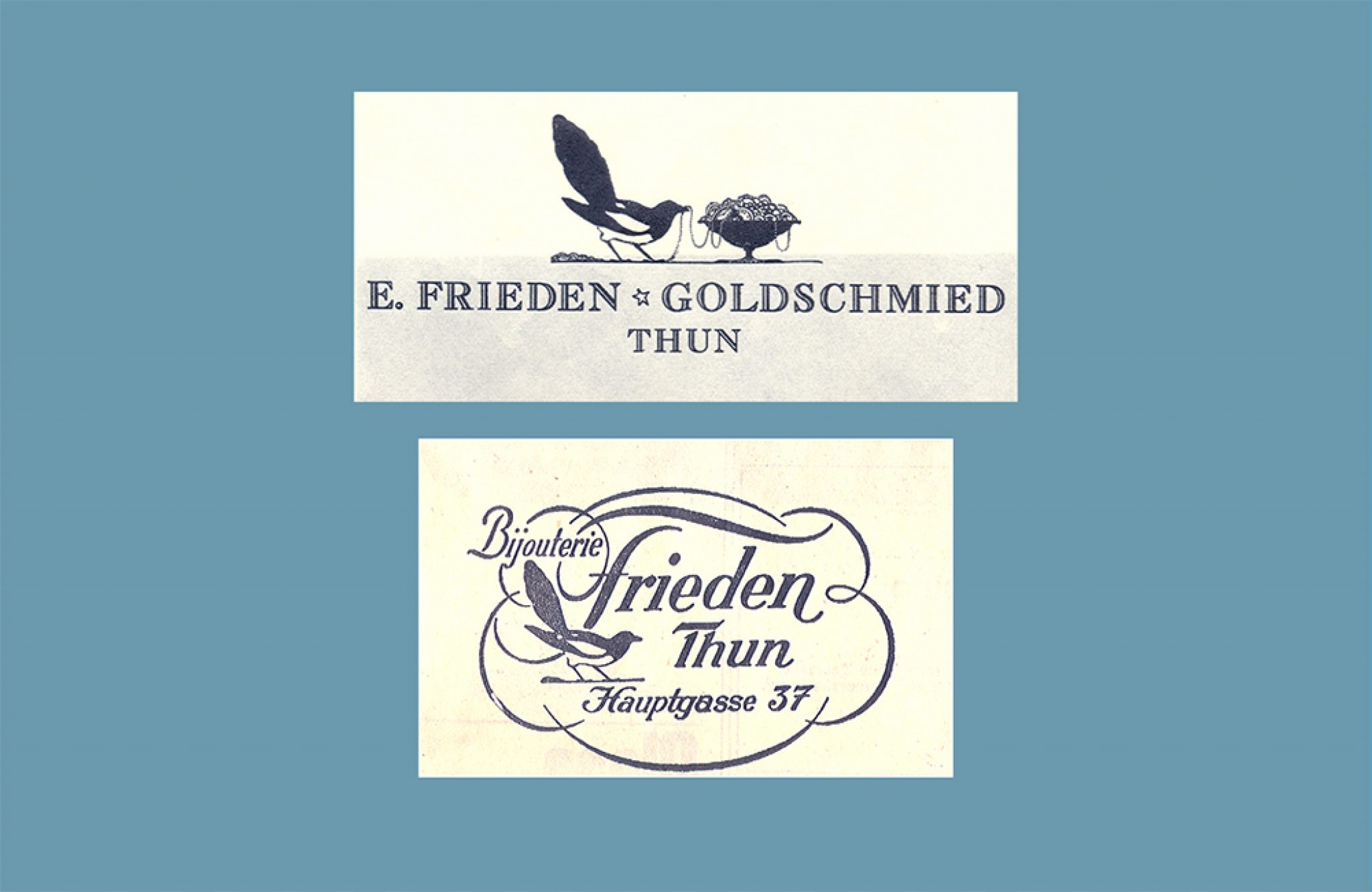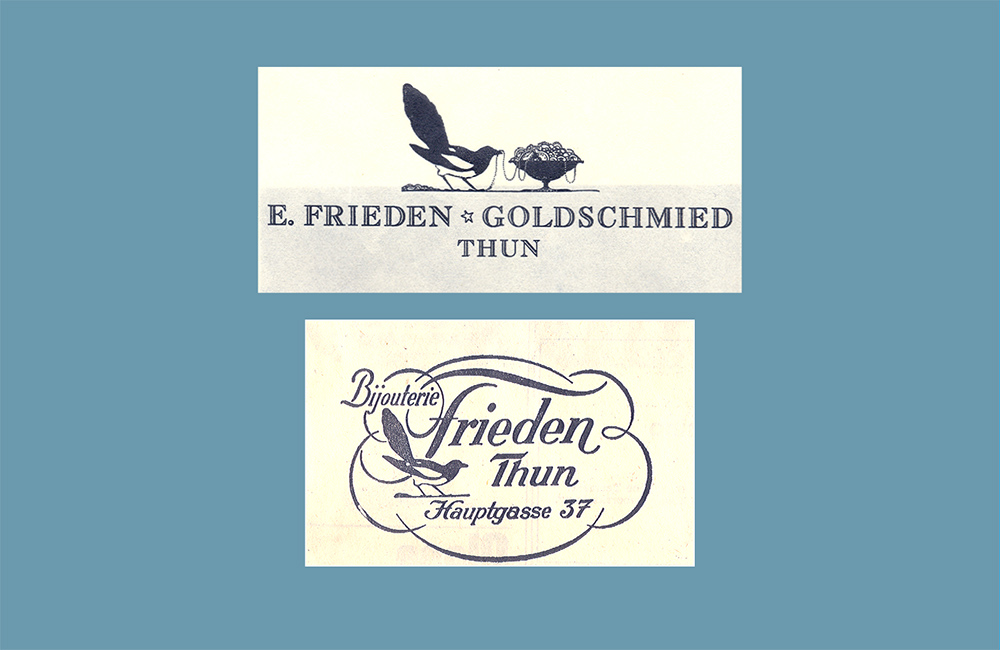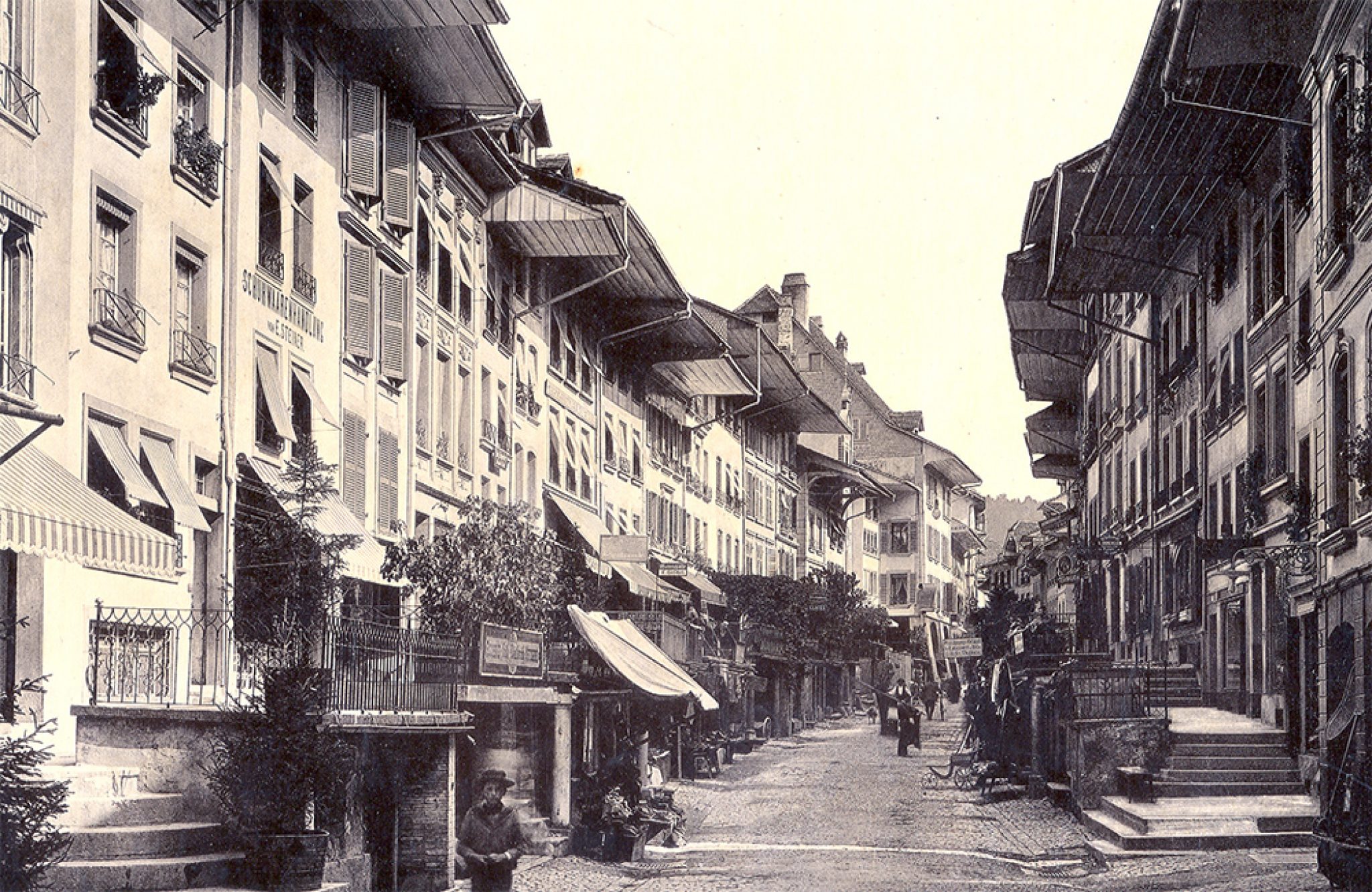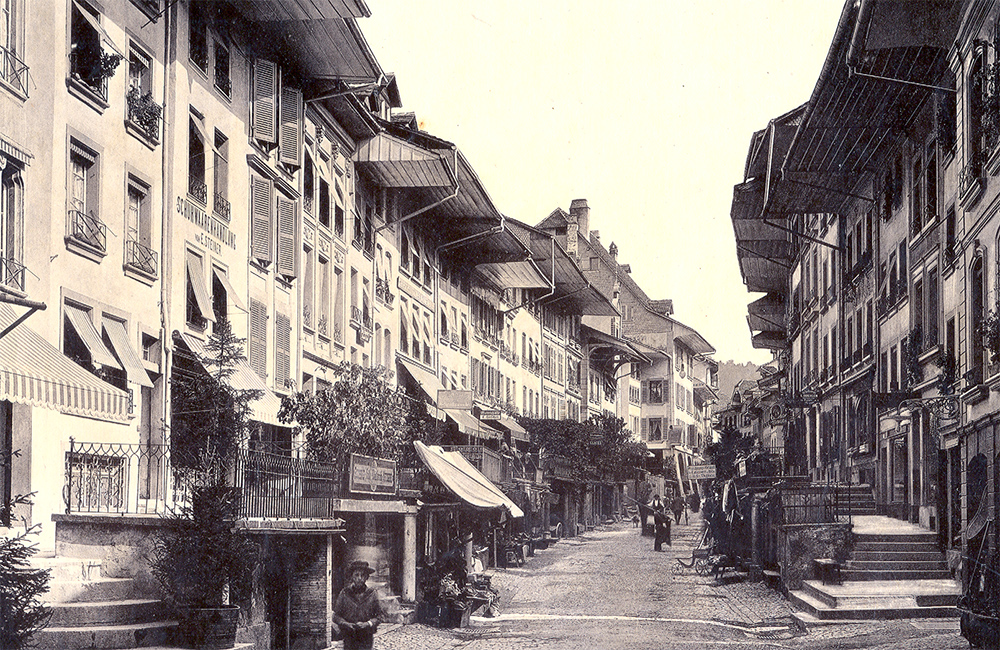 In the picturesque house, still currently owned by the Frieden family, the goldsmiths work in an inspiring atmosphere where tradition and modernity join hands. Frieden's long history is visible and felt everywhere. The basement on the street level as well as the first floor on the level with the elevated sidewalks were retail stores, the upper floors were workshops and the family's living rooms until 1960s. After that time, all rooms were converted into the company's offices and workshops.
During the years of economic crisis, around 1930, to earn enough money to feed two families, Emil's sons Eugene and William, the second generation, started the wholesale distribution of their jewellery and also began to work in 18 K gold. William proudly told of how a famous jeweller from Zurich's Bahnhofstrasse had given him his first big order for a jewellery collection in 18k gold. However, because Frieden did not have enough money to purchase the gold, he had to ask the jeweller for a down-payment.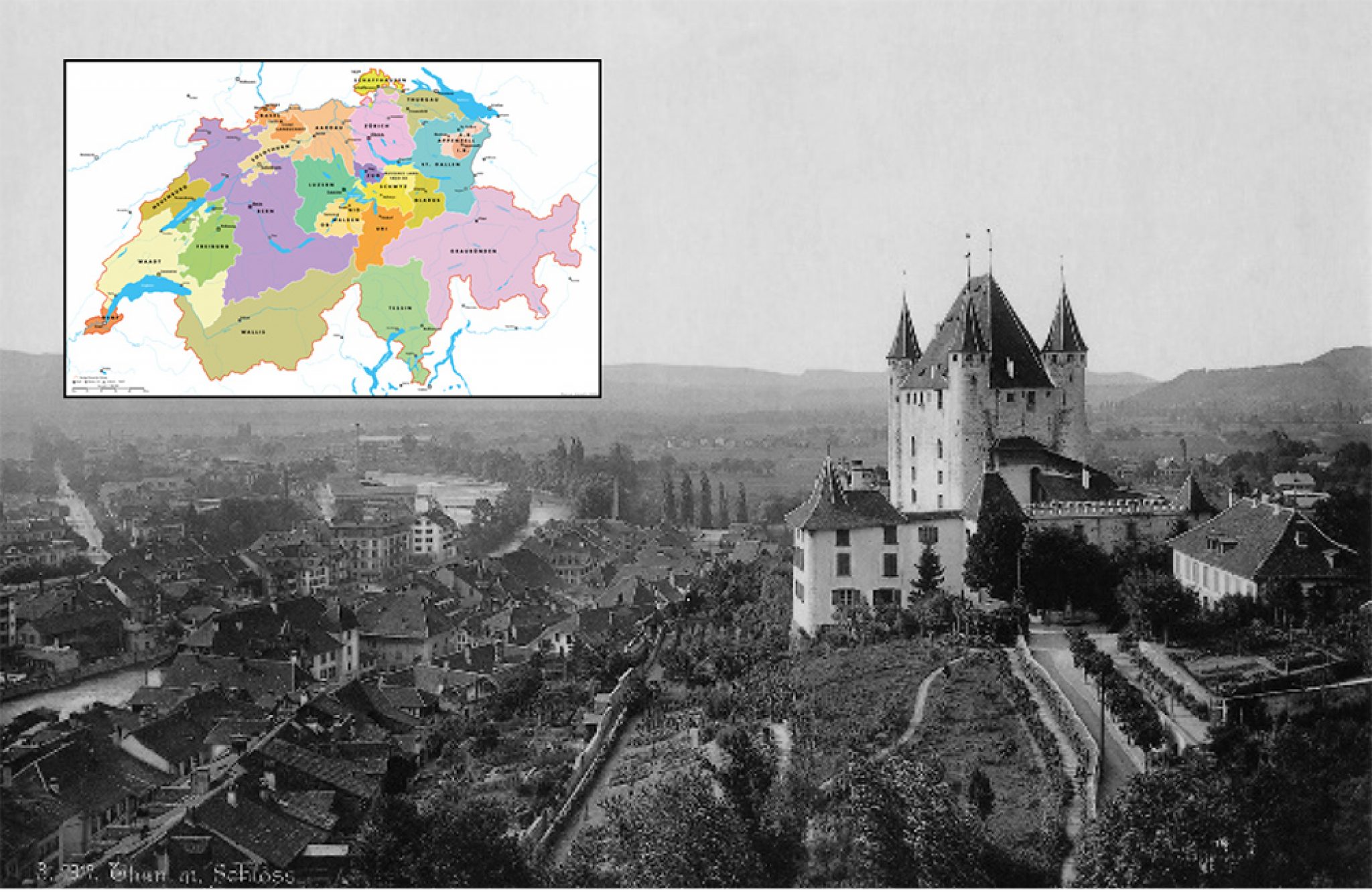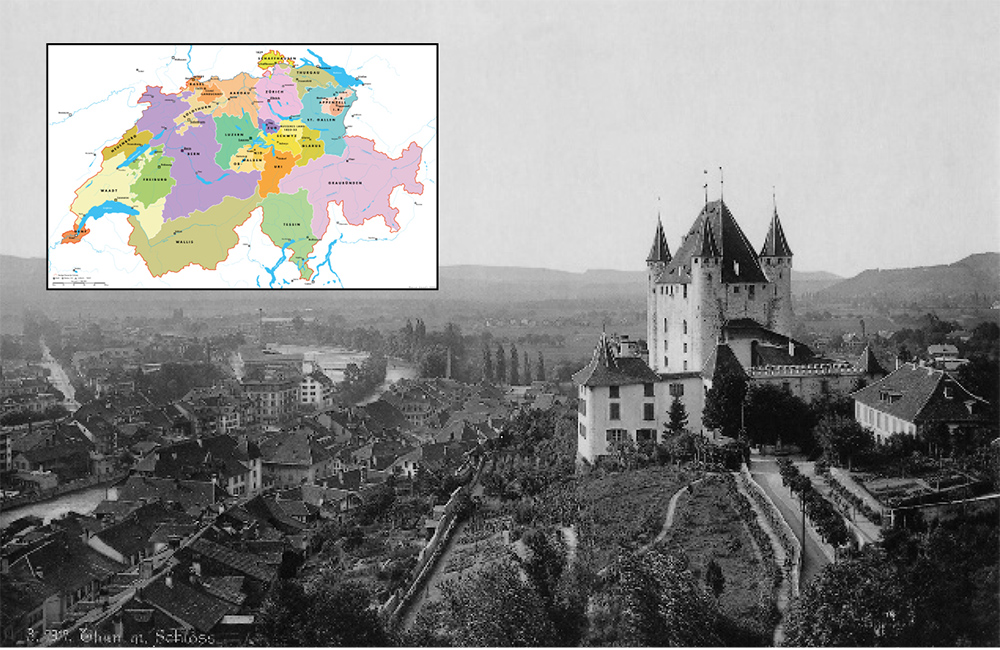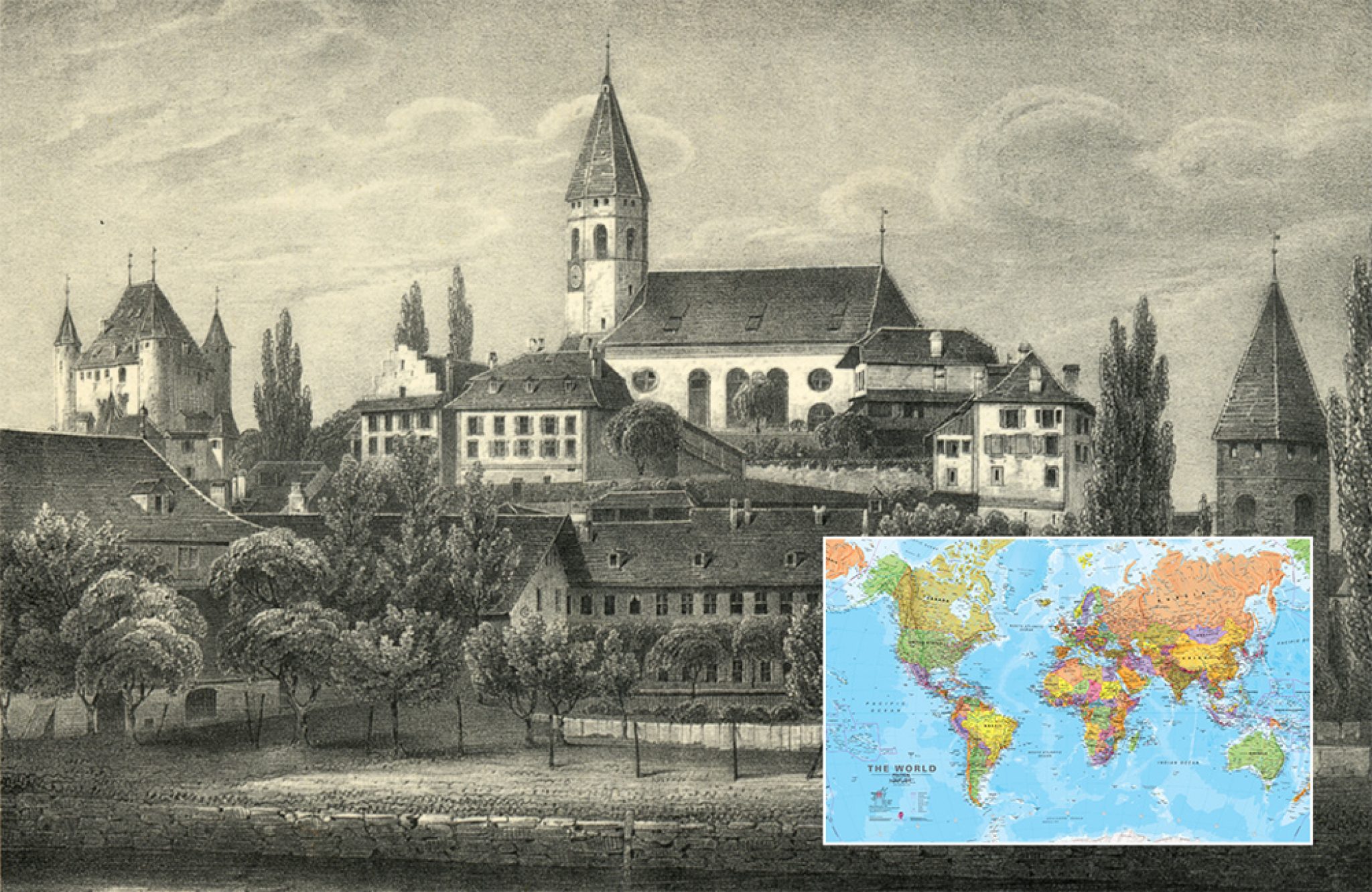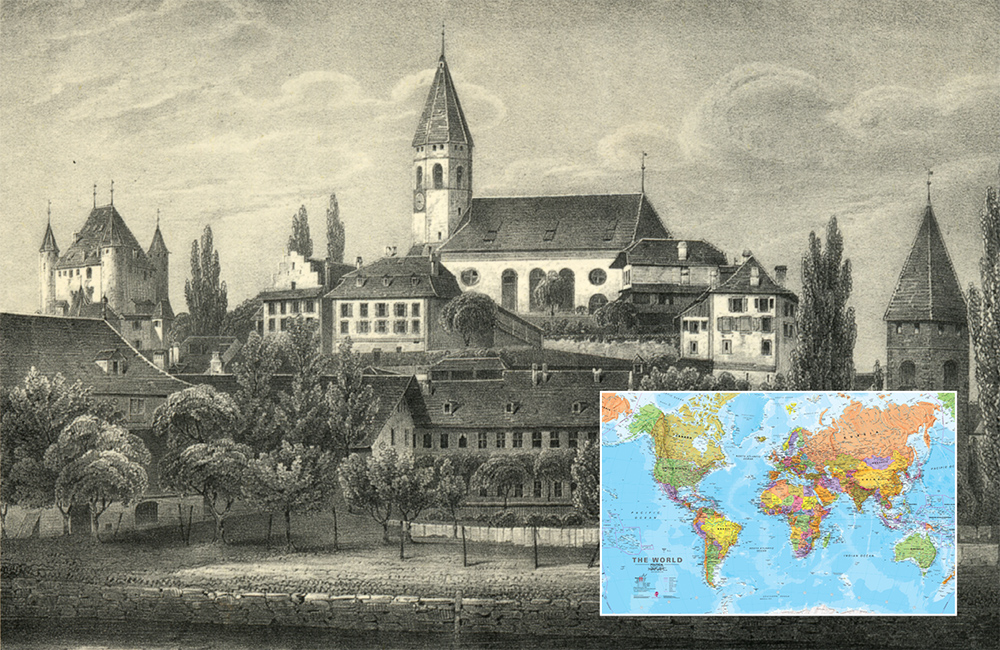 In 1954, Willy Frieden, together with seven other jewellery manufacturers, founded the first Swiss Pavilion at the Watch and Jewellery Show in Basel and started to build up an international clientele. Today, Frieden is the only founding member that still attends Basel World, the world's most important watch- and jewellery show. Participation in further international fairs followed: in the USA, Germany, Japan and Hong Kong. It was a logical step to join "GemGenève", founded in 2018 as a small but exclusive fair for precious stone dealers from all over the world, to satisfy our extended business activities in coloured gemstones.
In the 1950s, Willy Frieden became a member of the Swiss Gemmological Society, passed all his exams and was entitled to be called, 'Expert SGG of Gemstones'.
This laid the foundation for two additional business divisions, which his son Thomas Frieden successfully developed: wholesaling gemstones and cultured pearls. Today, Frieden supplies 250 jewellers worldwide with its collections or individual creations and is widely known for its exclusive gemstones and cultured pearls.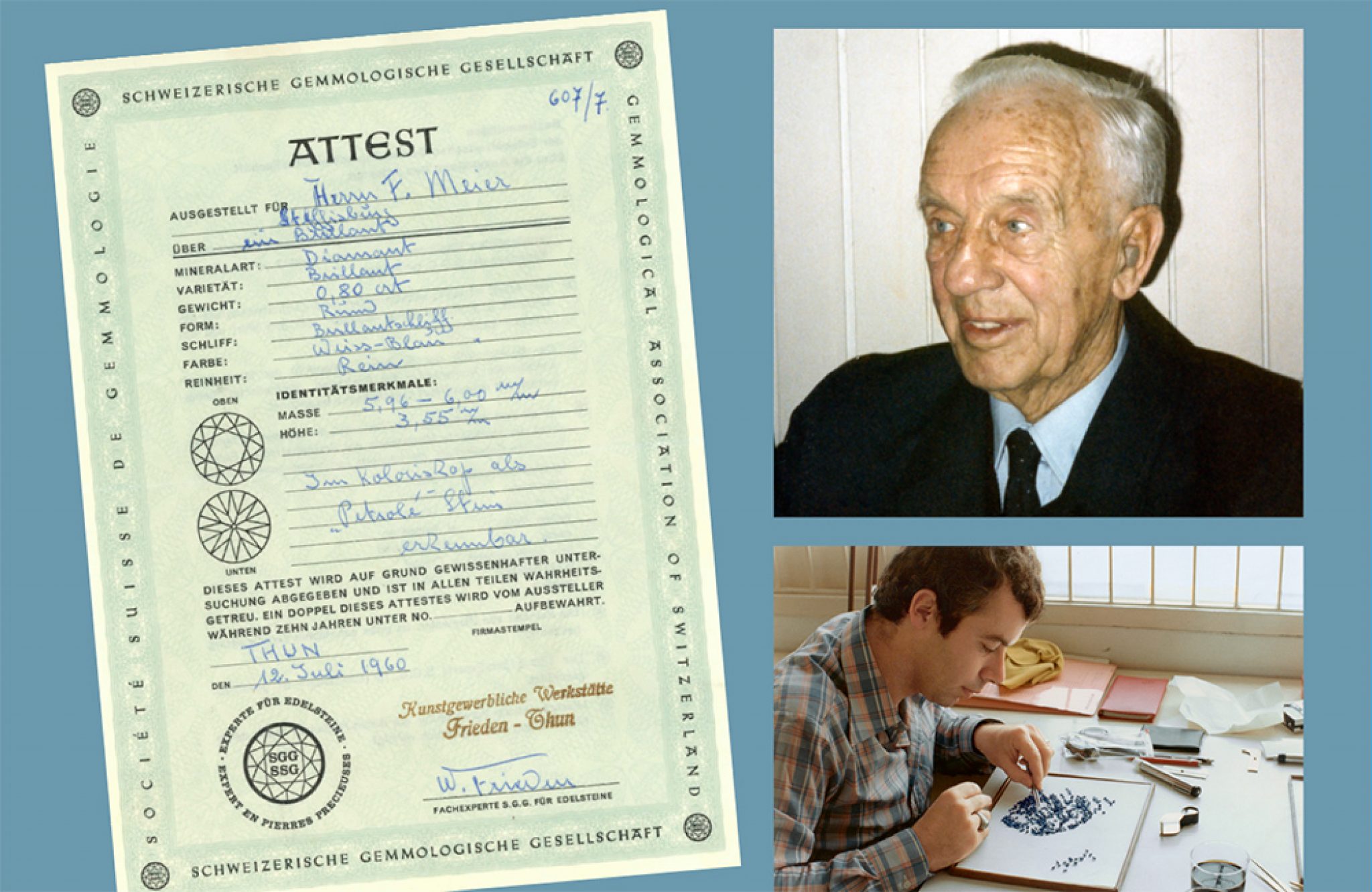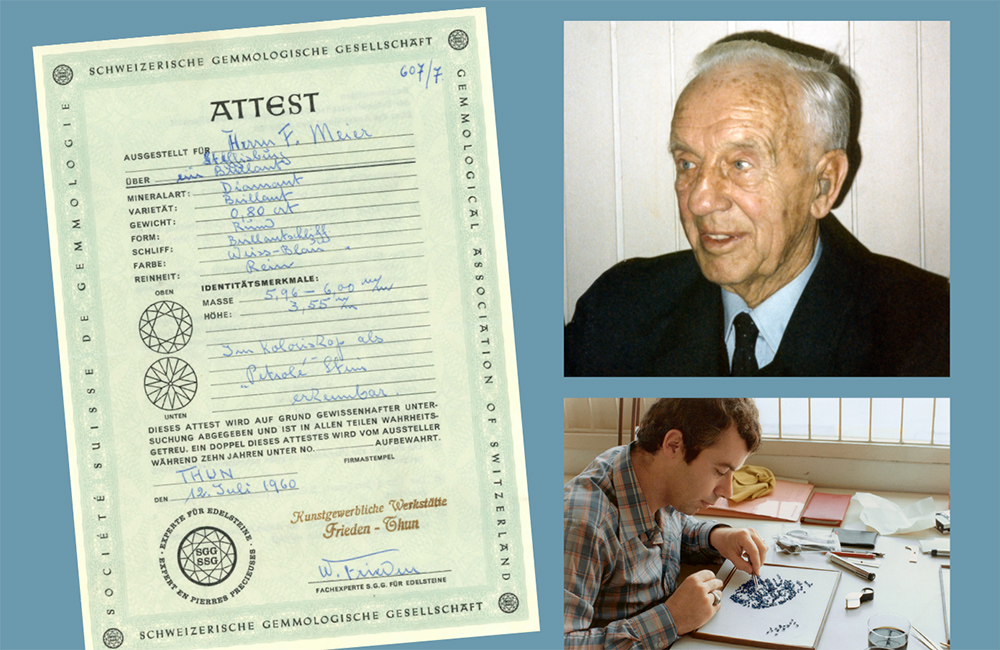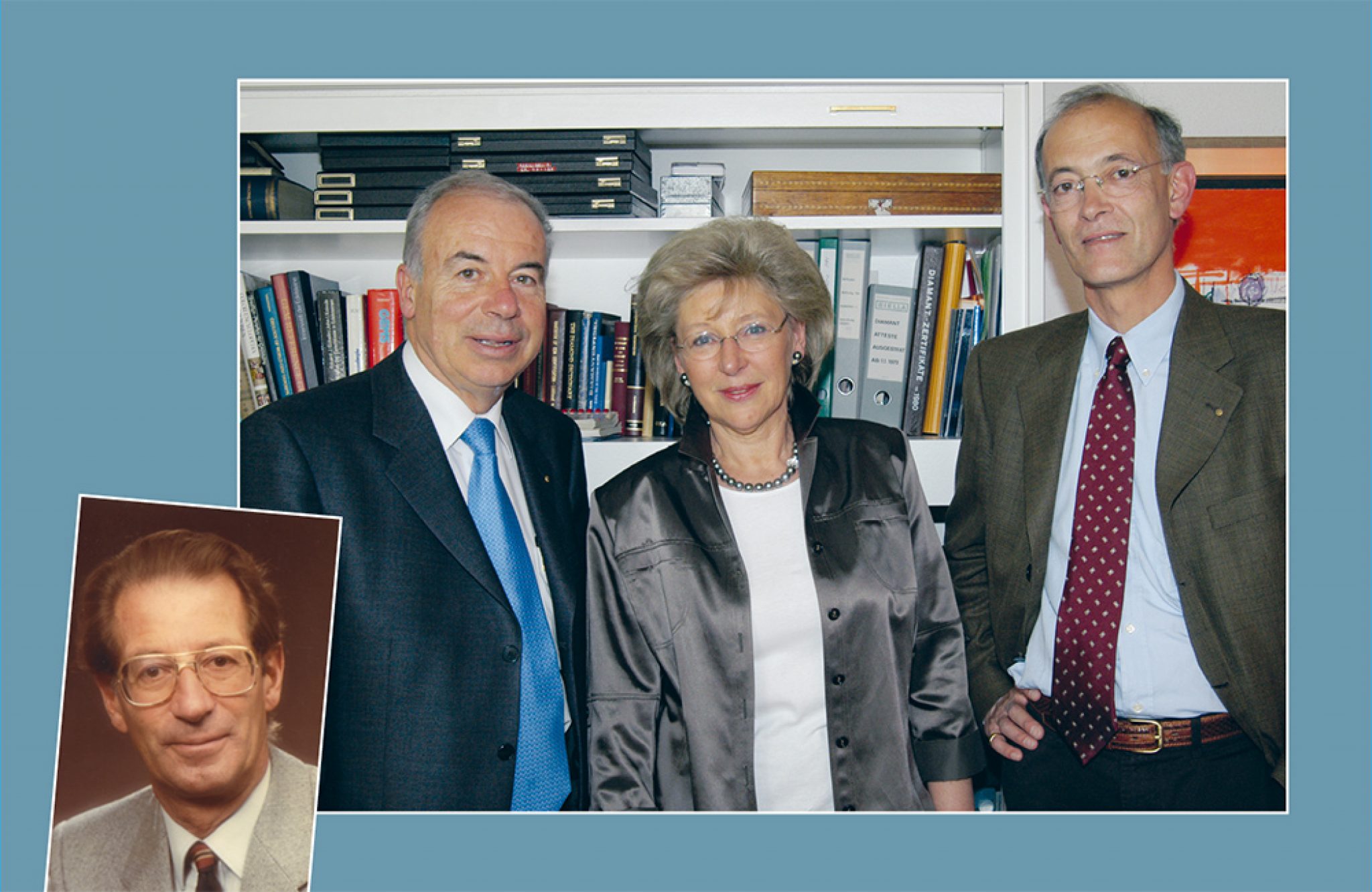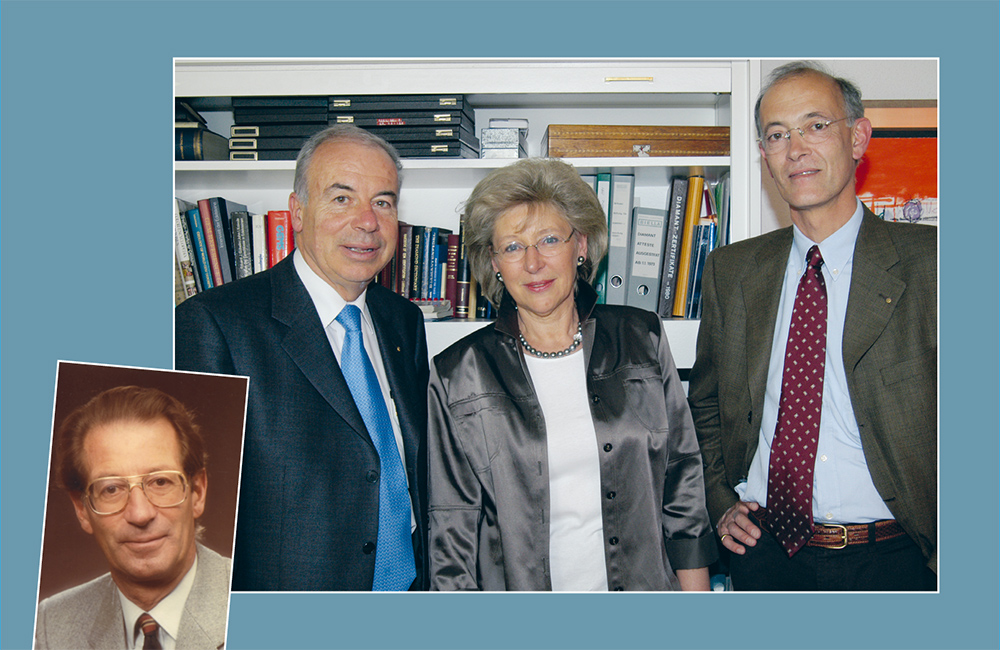 Thomas Frieden's passion for precious stones and gemmology persuaded him to follow in his father's footsteps and to join the company. After his graduation as G.G. at the Gemmological Institute of America (G.I.A.), he travelled to the Far East for the first time in 1970 to buy precious stones and cultured pearls. Since then, together with his partner, René Lauper, he has travelled to the producing countries of gemstones and cultured pearls every year to select and buy at the very source.
In 1989, Thomas' cousin and partner Heinz Frieden retired from the company and René Lauper, employed in 1974, became a partner. As a studied goldsmith, gemmologist G.G., GIA and Expert SGG, he was a perfect addition to Frieden's management. His technical know-how and his outstanding sense for design distinguished his work as production manager – countless Frieden collections have his signature. In 1996, the company was incorporated as a limited company under the name of Frieden Ltd. Creative Design.
As of 1 January 2018, Thomas and Charlotte Frieden and René Lauper sold their shares of Frieden Ltd. to Patrick and Brigitte Aeschbacher, owners of Bläuer AG in Thun. This, in a certain way, continues a family history:
Male successors of the company's founder, Emil Frieden, continued as goldsmiths. Thomas Frieden marks the third generation. Emil's granddaughter, Ursula Frieden, stayed in the trade through marriage to Fred Bläuer. In 2000, they sold their business to Patrick and Brigitte Aeschbacher, and 120 years after founding Frieden manufacturers, two companies with the same roots start a new venture together.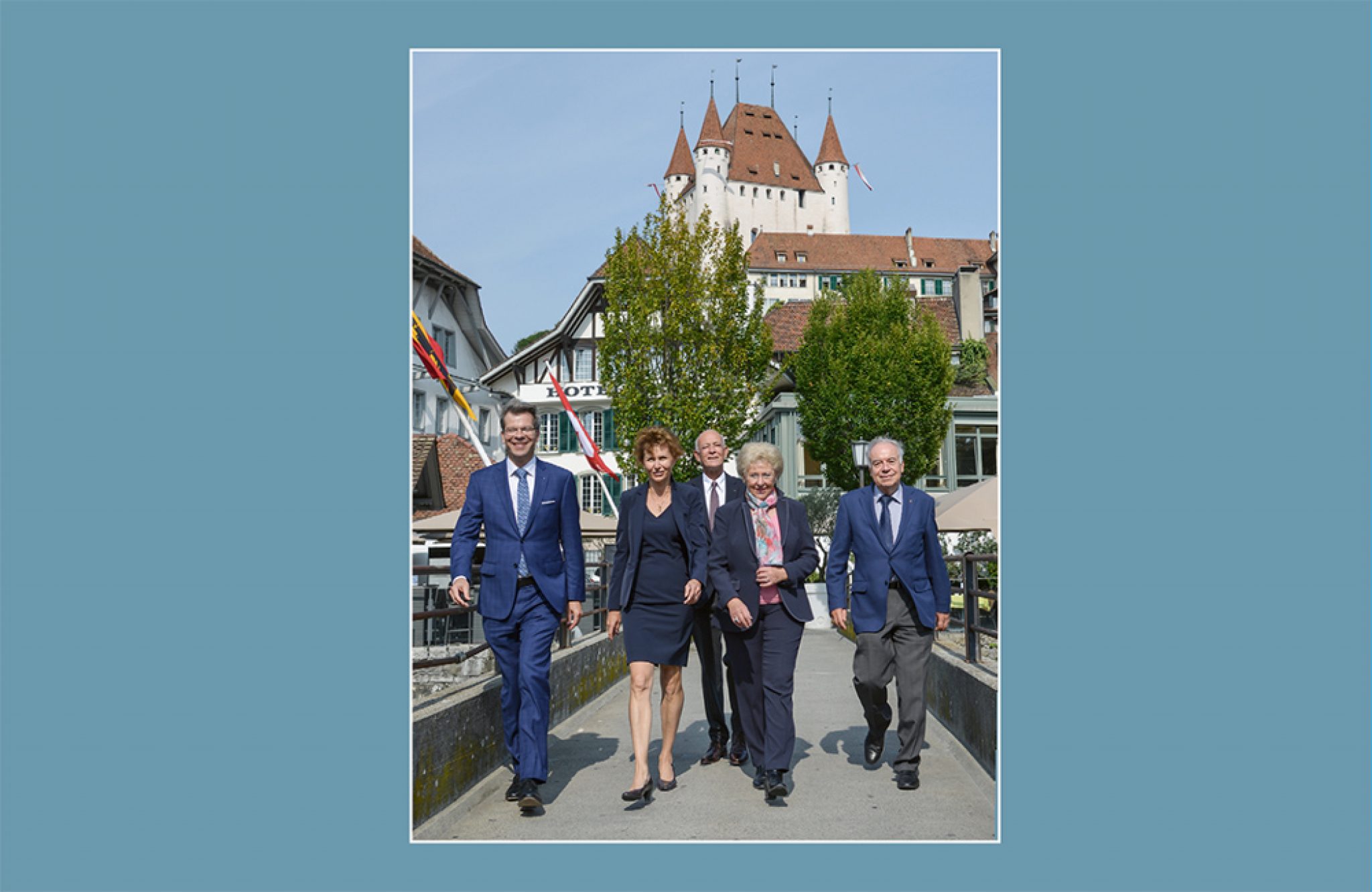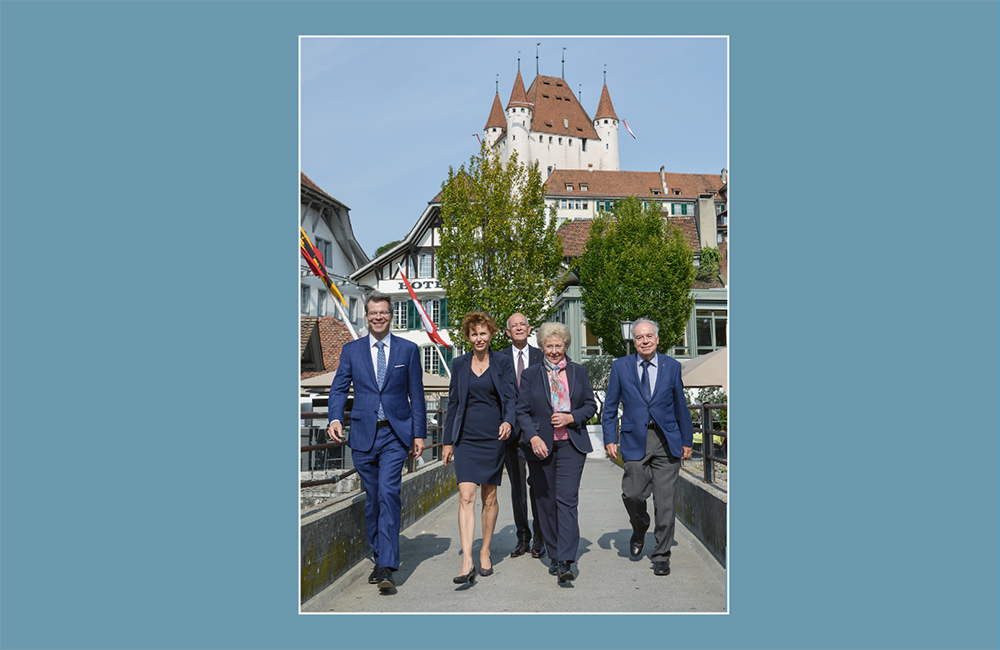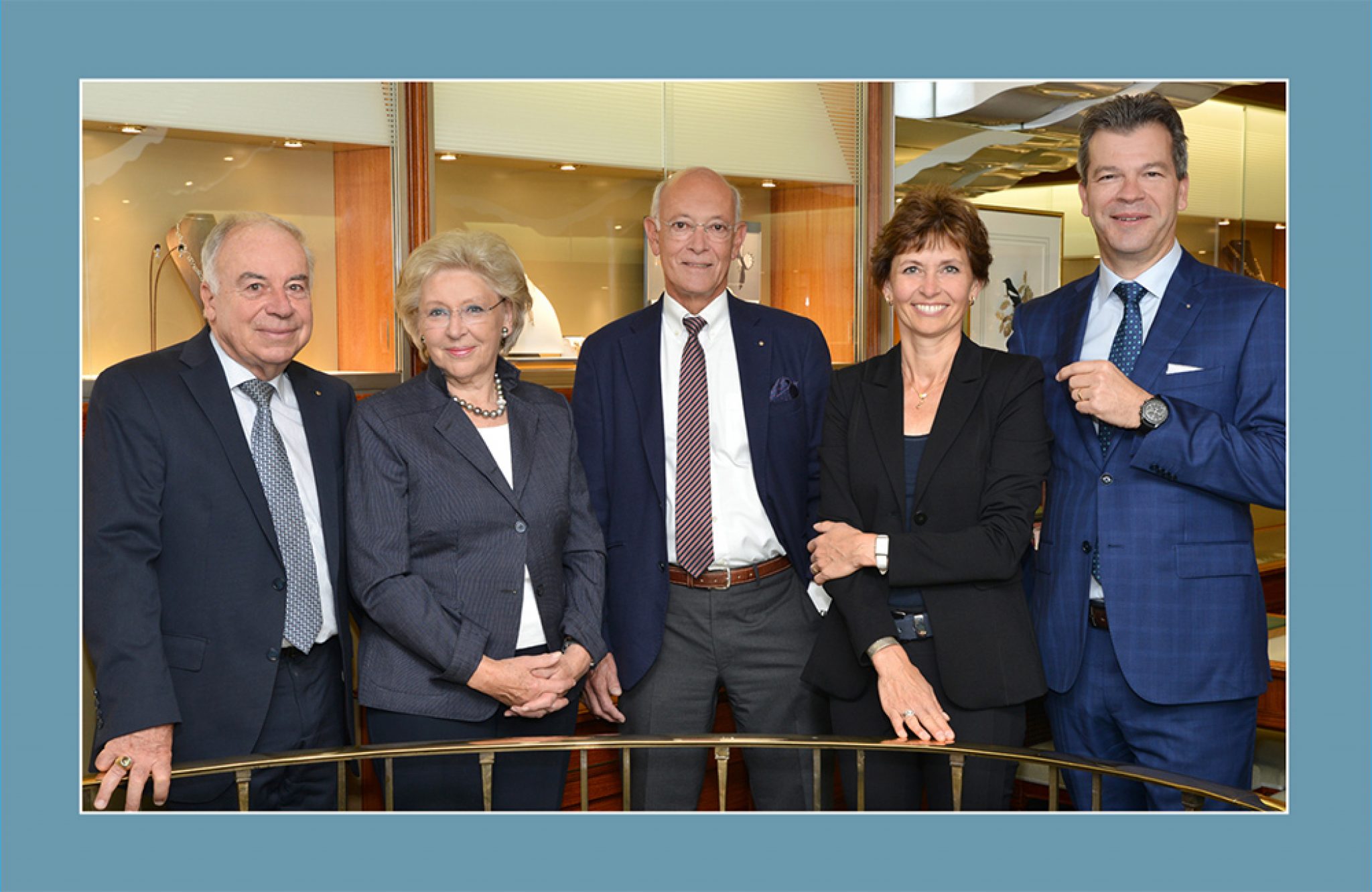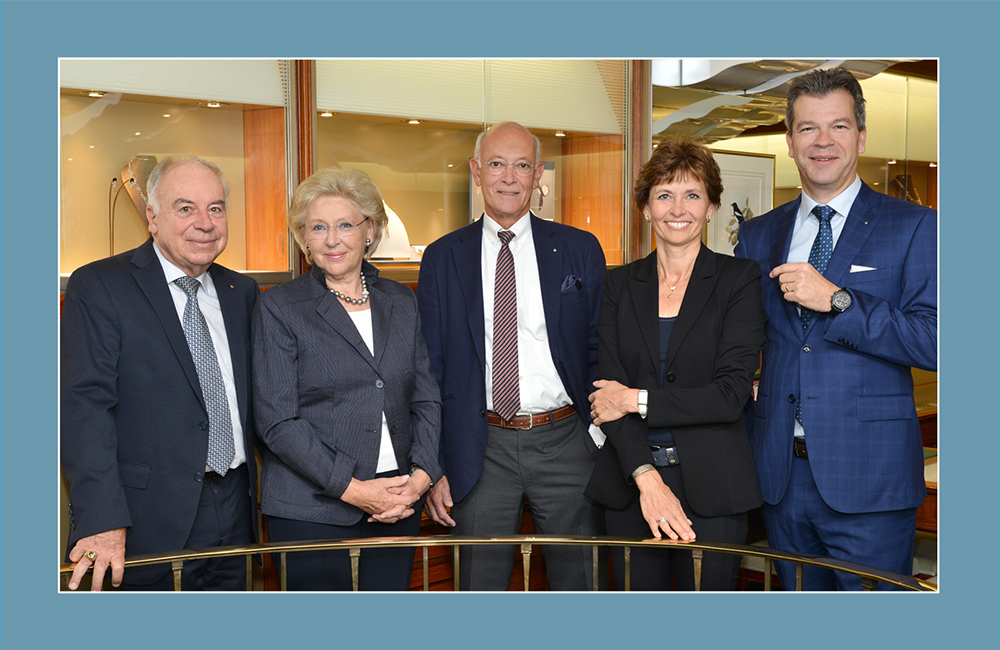 Frieden remains a family owned business. It is managed by owners Patrick and Brigitte Aeschbacher, with the support of Thomas and Charlotte Frieden and René Lauper.
Frieden Ltd. is the only Swiss manufacturer that offers an extensive range of jewellery manufacturing and gemstone- and cultured pearl wholesaling. In addition, we offer all services, such as handmaking individual jewellery, expertise and appraisals of heritage pieces and marketing support.
From the small workshop for silver jewellery to today's manufacturing jeweller and wholesale company:
Our motto "Modern Heritage" continues the philosophy of the founding families and preserves their values. Our daily efforts are inspired by tradition and led by future trends to maintain our customers' confidence.