Design, craftmanship & servicing
Since 1898, art and craftmanship have been an inspiring challenge for Frieden Jewellery Manufacturers: our designers, goldsmiths, and stone setters are highly qualified specialists with a fine feeling for design and the ability to create new lines to satisfy individual customer's ideas. Their daily jobs include alterations and repairs, which require creativity, competence and experience.
In addition to developing and creating our own jewellery lines and exclusive one-of-a-kind pieces, our designers and goldsmiths happily accept the challenge of designing individual jewellery pieces according to our customers' wishes. The goldsmith, together with the client, sketches the ideas on paper then visualises the project in a CAD animation and finally creates a wax model that can be tried on and possibly altered. A free detailed estimate concludes the design process prior to the customer's approval.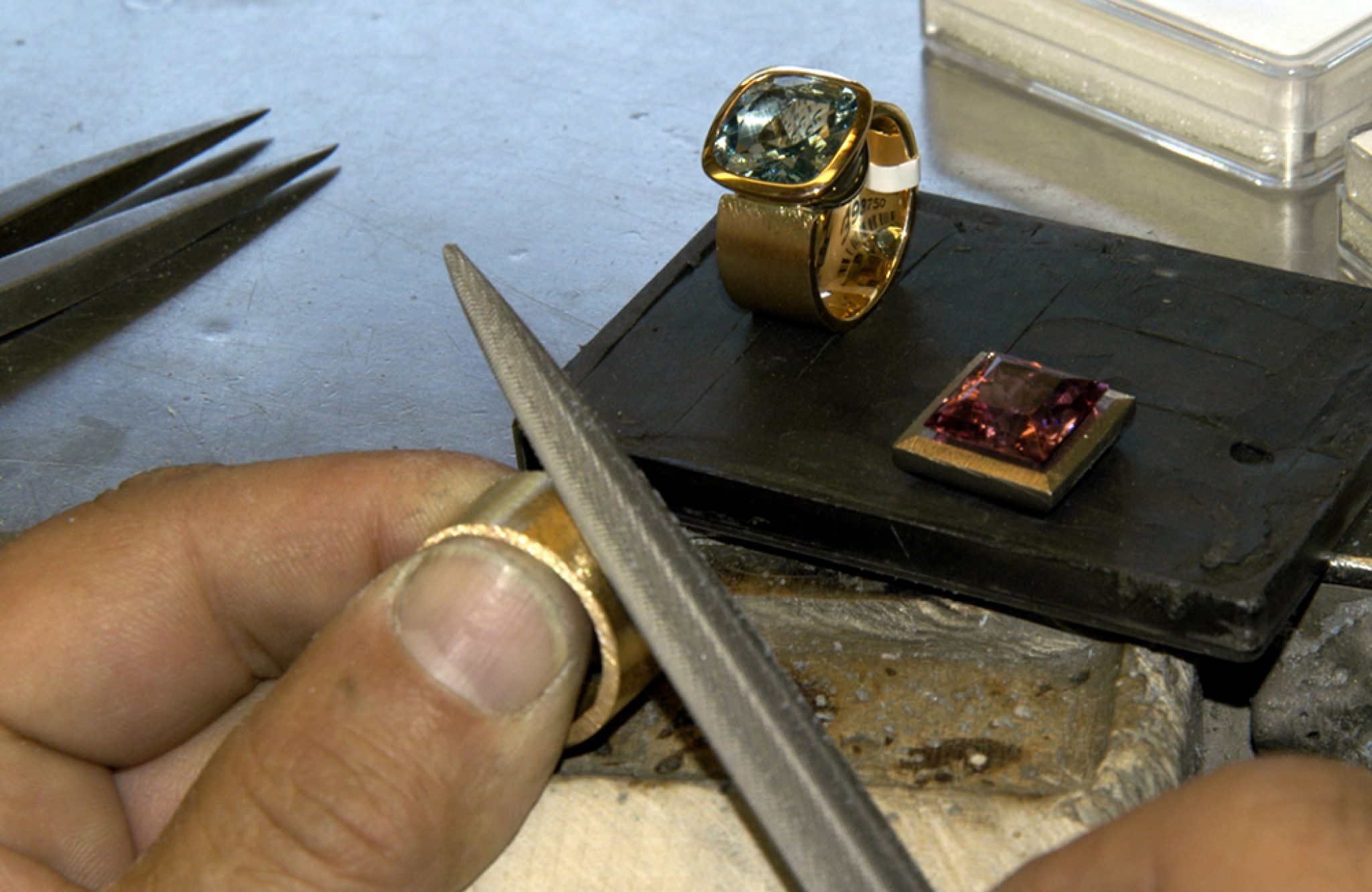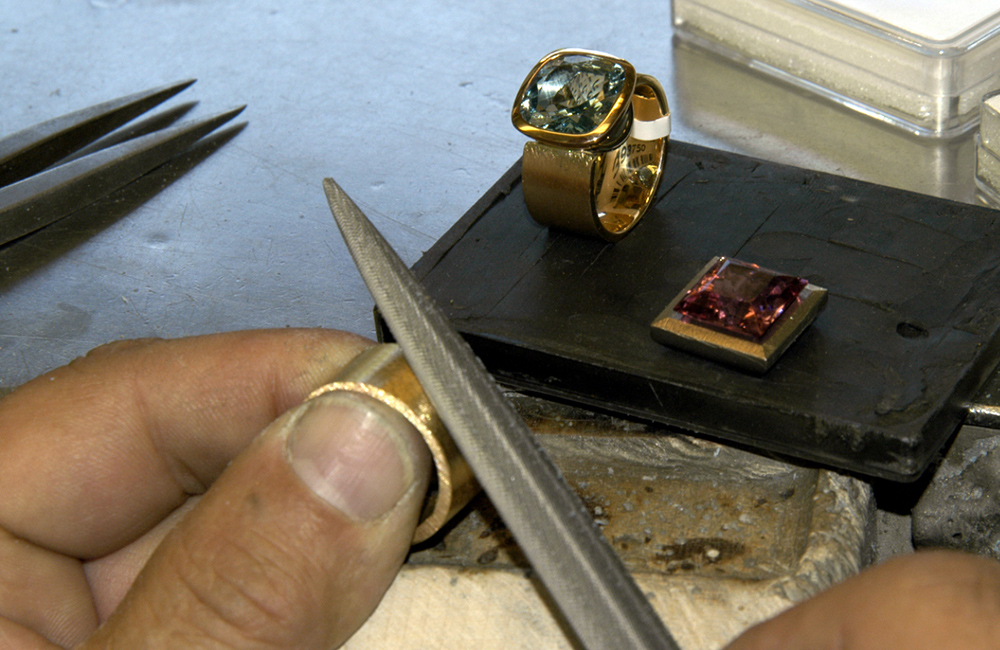 Did you inherit jewellery that does not suit your style or taste, or do you own jewellery that is out of fashion? We are happy to advise you on how to alter an old piece of jewellery by maintaining its sentimental value while creating a new contemporary style.
We offer repairs of all kinds of gold- and silver jewellery irrespective of where they come from, including the re-stringing of pearl- and stone necklaces and a free check of your jewellery, particularly the stone settings.
After a design is finished in white gold, it is usually rhodium-plated to obtain a white colour. Regularly wearing the white gold jewellery causes the 'coating' to fade and the precious metal turns slightly yellow. As a result, the rhodium plating has to be repeated periodically.
Jewellery is often given as a present at a special occasion to remember that event: have the date engraved in your jewellery.