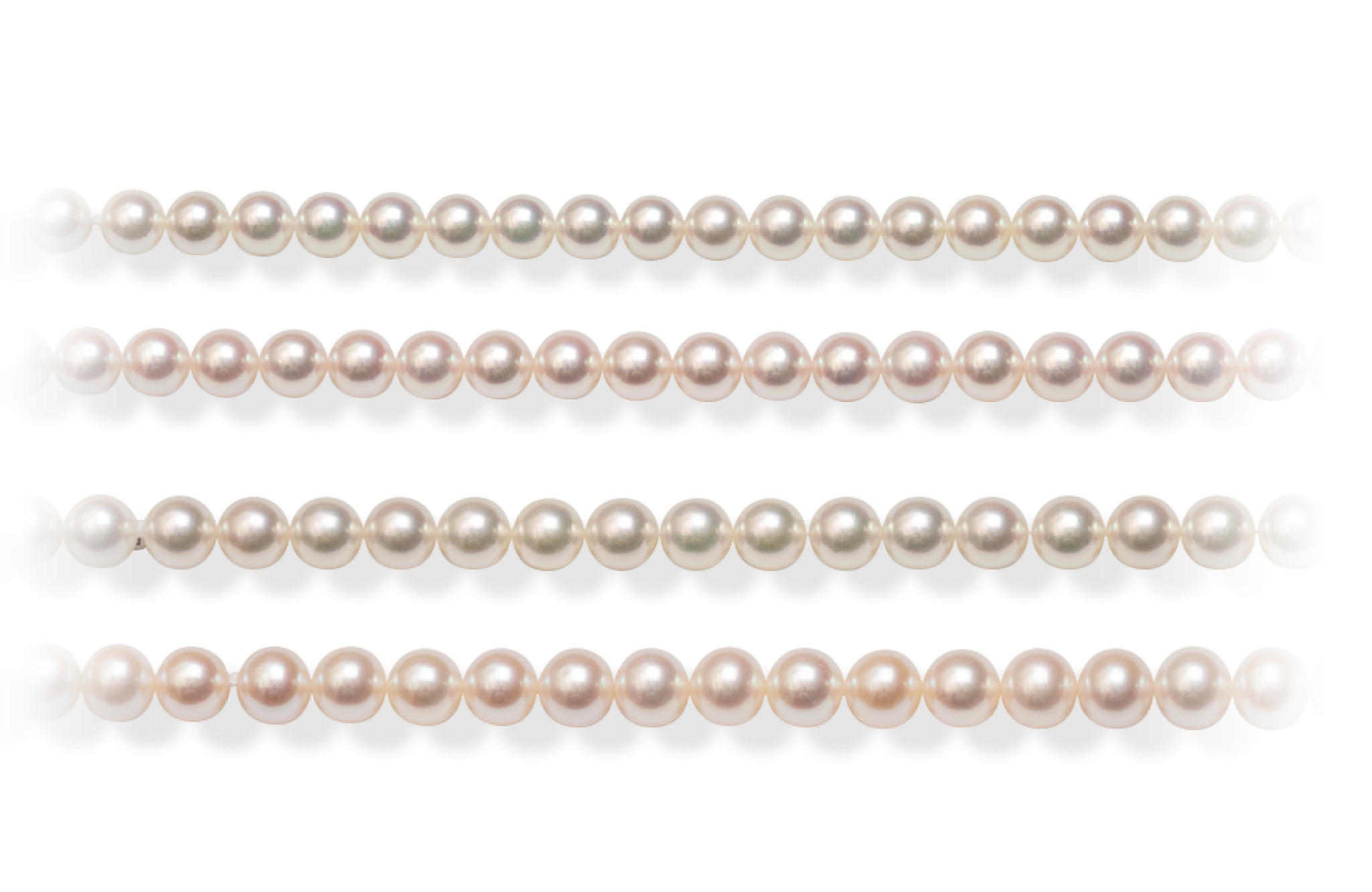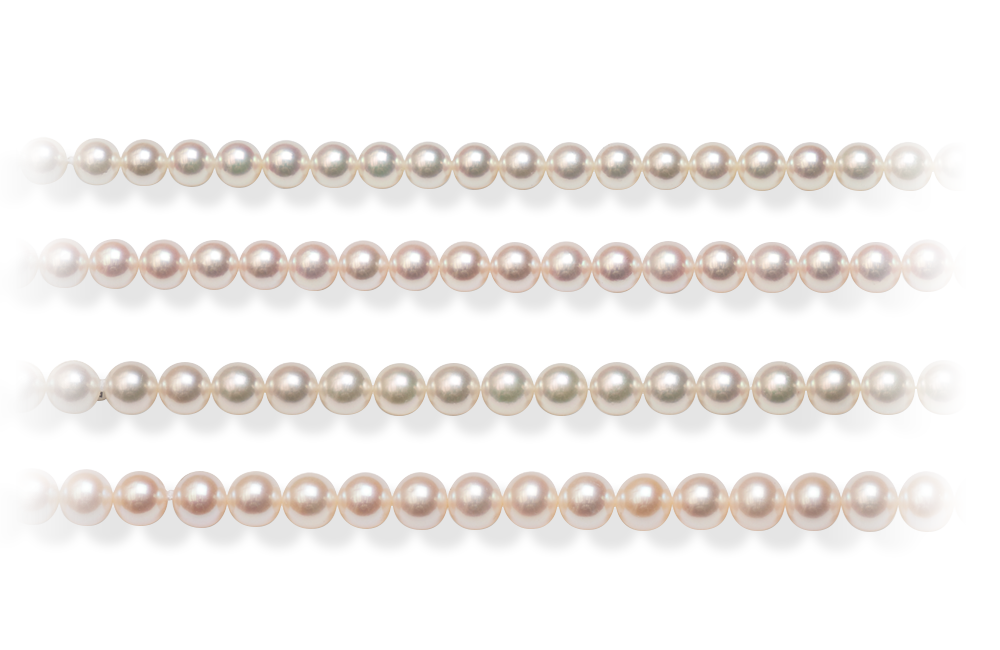 are the classical white to creamy coloured pearls from the bays of southern Japan, which are also grown today in China and Vietnam.
Good quality pearls have a high lustre.
The name, 'Akoya', is the Japanese expression for the mussel in which the pearls are cultivated.
Pearl sizes range from 5 – 10mm.